Quality is embedded in everything we do. The team at DirecTank follow a rigorous quality management system and understands that the ultimate quality of its products is dependent upon a collaborative process that requires each individual supplier, manufacturer, and process to meet rigorous standards.
DirecTank subjects our entire supply chain to a thorough evaluation and continuous audit process. All of the raw material that we use comes from reputable, highly scrutinized suppliers that provide us with complete mill certifications.
We use independent testing labs to verify upon receipt that all critical components within our supply chain either meets or exceeds the appropriate specifications.
With an ongoing QA/QC audit program our team of engineers and quality managers, with the full support and oversight by our executive team, promote continuous improvement throughout the entire process, thus reducing and eliminating non-conformities, and most importantly preventing our customers from costly problems in the field.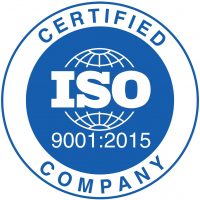 Certifications
All factories hold valid EN ISO 9001 certification
Select factories hold EN 1090 Parts 1 & 2 EXC 3 and EN ISO 3834 Part 2
API Member Company
One API Standard 653 Certified Inspector
Two registered Professional Engineers
Two certified Project Management Professionals
One certified Six Sigma Black Belt